A rough translation of the video below.



The past week has been an interesting week with a lot of key developments.


There was an upward shift in the luxury market with the number of contracts signed.
The number of contracts signed in Manhattan took a huge leap overall.
New developments have leveled off in some areas of the city while they are growing strong in others.
Where once things looked below average in NYC real estate, things might just be exactly where they should be.
Buyers are still holding on to some leverage, but how much and for how long?
Here is a look into what's going on.
Listings and Contracts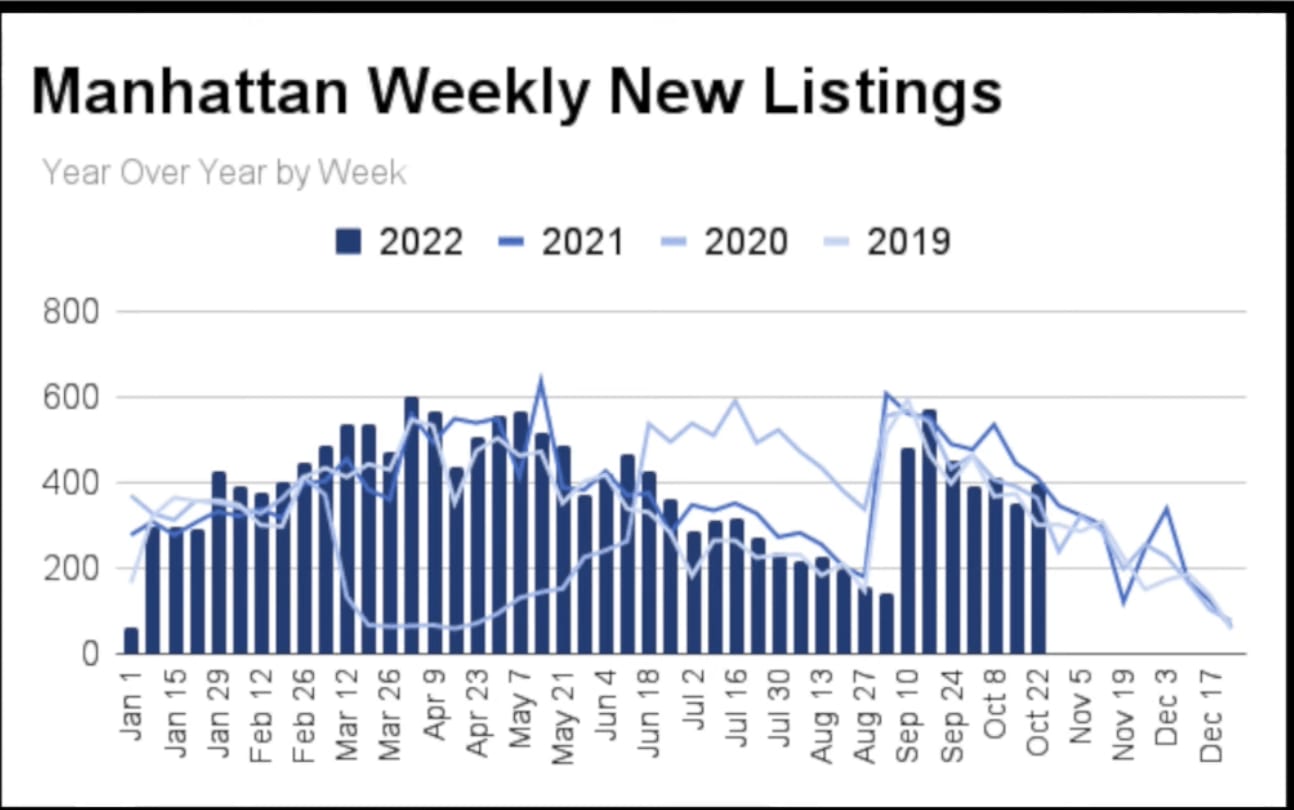 The first thing I want to discuss is the jump in the number of listings this past week with 395 coming to the market. This is typical for this time of year as the number of listings typically grow in the Fall season. As you can see, we are following a normal curve trend.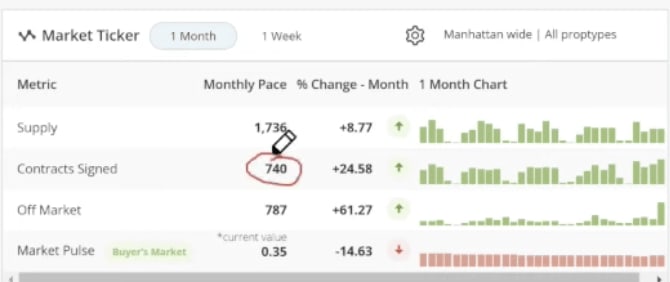 Aside from listings, what's the most exciting news to come out of this week is the total number of contracts signed. Last week, I spoke about how only 145 contracts were signed. This week, there were 215 contracts, which is a 28% increase. In my last post, I spoke about us being on a weekly trend to maybe hit 600 signed contracts for the month. So far, there are 740 putting us on the trajectory to hit closer to the 880 mark for October. The slump we have been seeing since July is showing signs of leveling off.



What Does That Mean for Buyers and Sellers?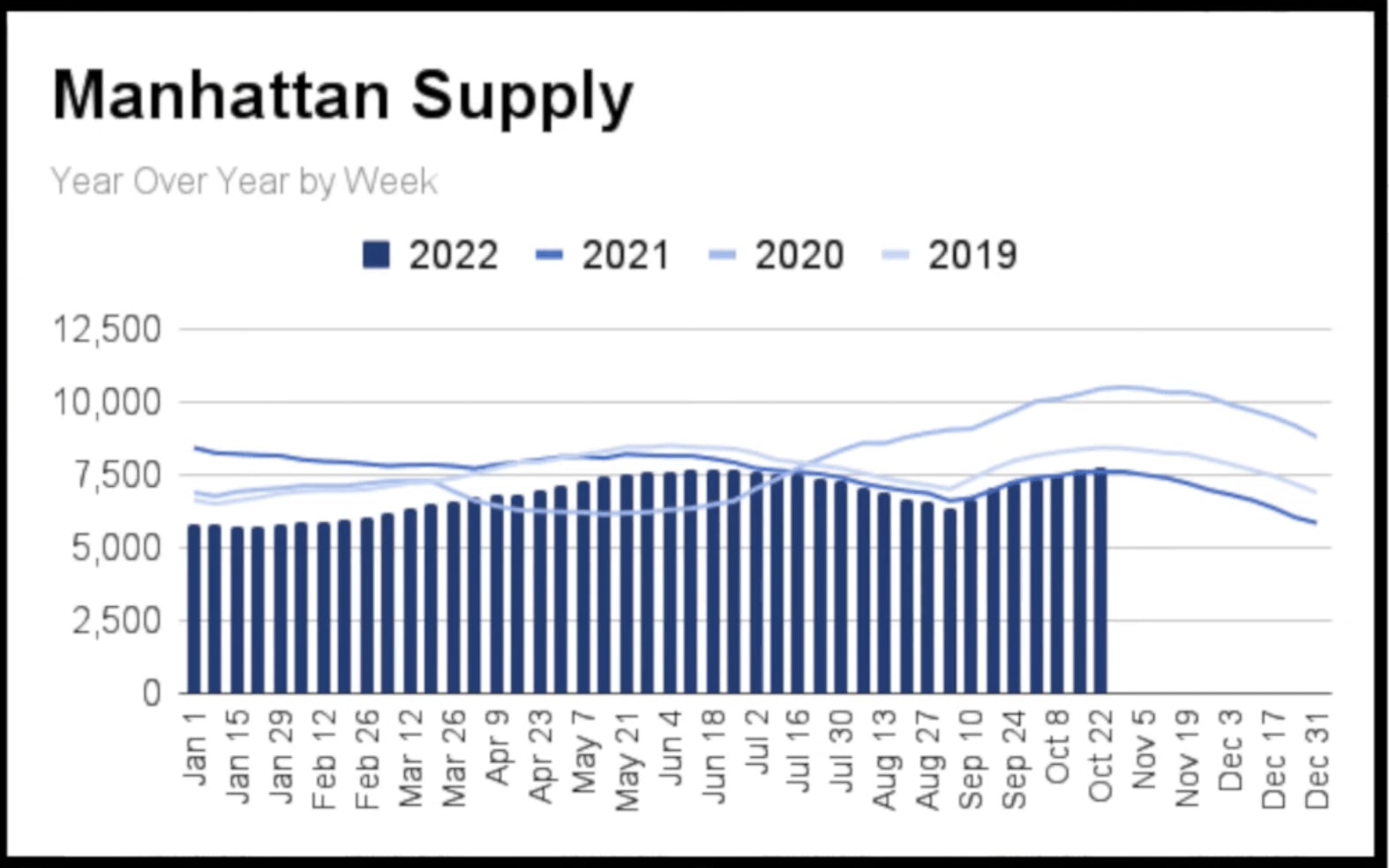 You may be asking yourself who has more leverage in the market. … And the short answer is- the buyer. The buyer still has the most room when it comes to negotiations, but keep a close eye on everything because supply and demand typically tends to cross paths at the beginning of the year.

Luxury Sales Are Heating Up

Other big news to come out of this week is coming from the luxury sector with sales that are $4 million and higher. For the first half of the year, there was a steady decline in the number of luxury sales taking place. Now, when you take a peek at August until today, there is a sharp increase in the number of luxury sales signifying that the luxury market is turning a corner. Numbers are starting to return to their pre-pandemic averages. There is still a lot of room to grow to get back to where the market was, but the luxury market is still having a good time overall.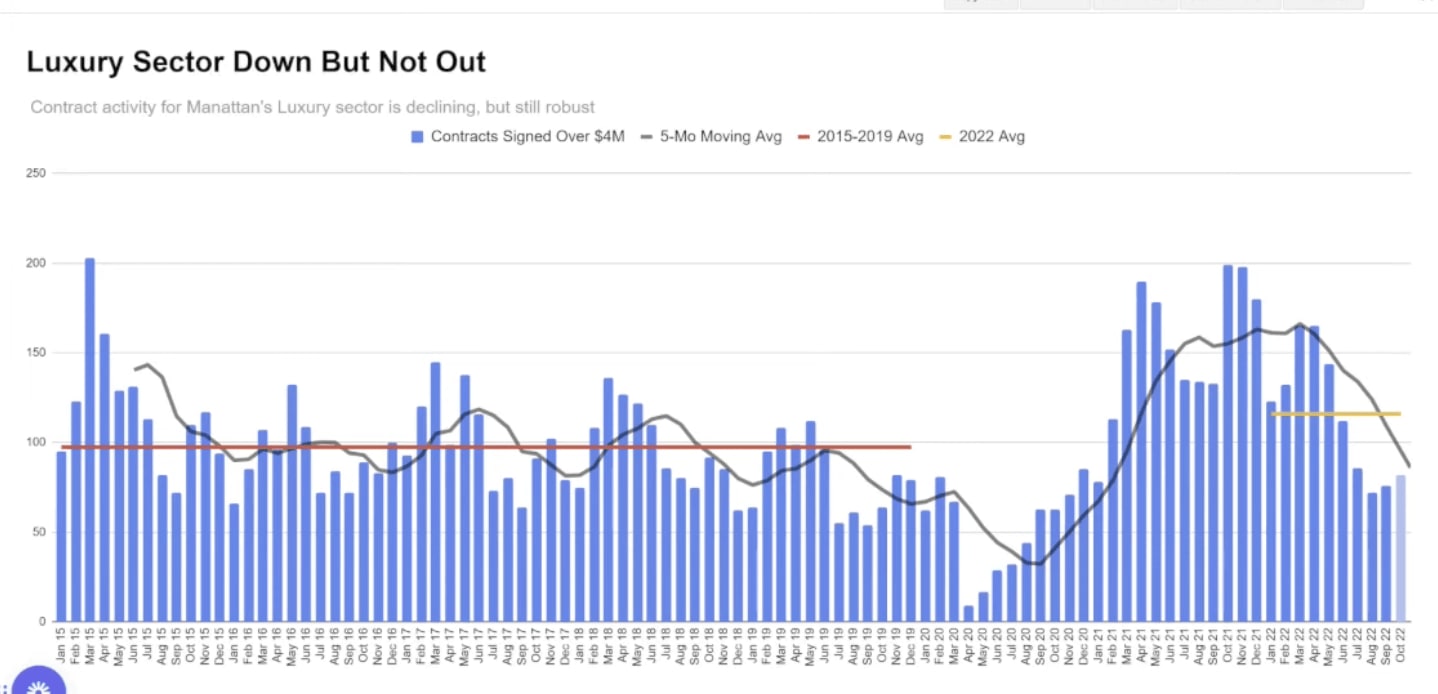 What Else?
The other bit of news to share is the new development sector and the number of new development contracts. The second half of this year had seen a decline in the new development sector, but there could be a change in the wind. The Manhattan new development sector in specific has started to crawl back up with more contracts being signed in July, August, and September.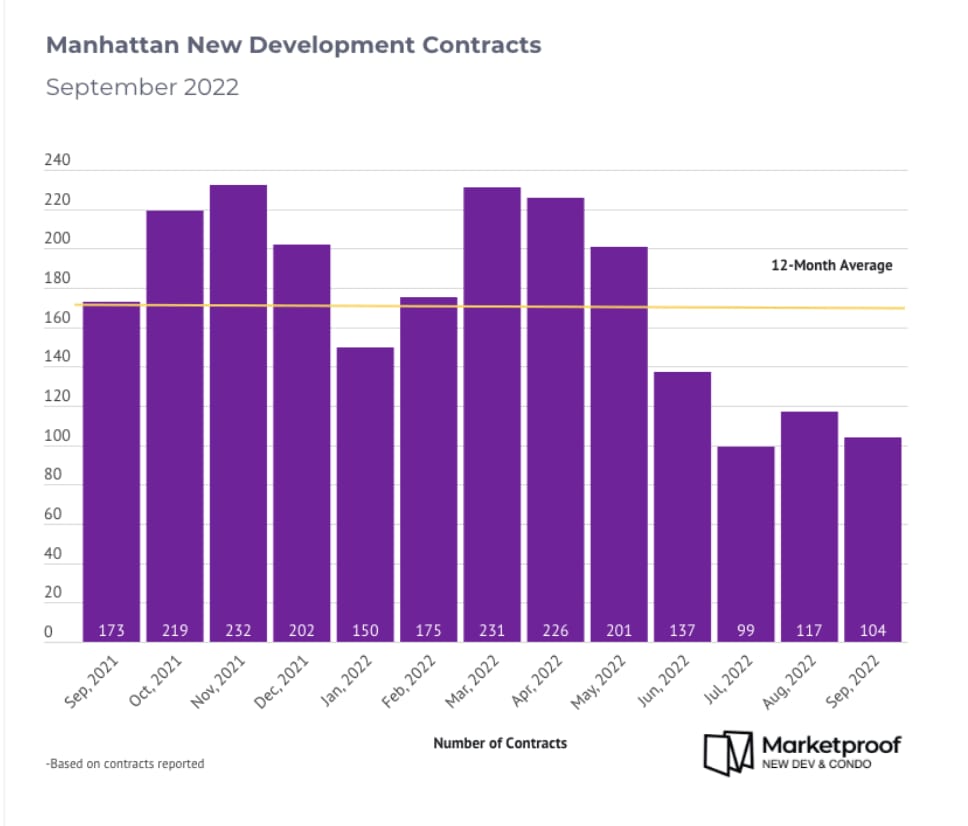 Volume in the New development market has dropped since last year, but recently we have saw an increase in Luxury sales in this sector. We had 8 sales above $4mill while three weeks ago we only had 3! People are also speaking about the 33 contracts we got signed in the week as being low, but we had two weeks of 30-40 contracts being signed in 2019. So we seem to be on a historical average trend. To understand this a bit more, it's worth mentioning that those high net worth individuals who are purchasing in the new development market ($4mill+) are less affected by the swings of the market and interest rates. They are also purchasing real estate as if it was a one of a kind piece of art, with a focus on just the most luxurious trophy properties in the city. The middle to the lower end of the New Development market will at times be wavering between regular resale (Much lower pricing) and New Development. They are deciding which is of better value to them. They might be trying to figure out if a new development will yield a higher return on their investment in the future. This is a more complex and market-driven decision-making process.
What Does It All Mean?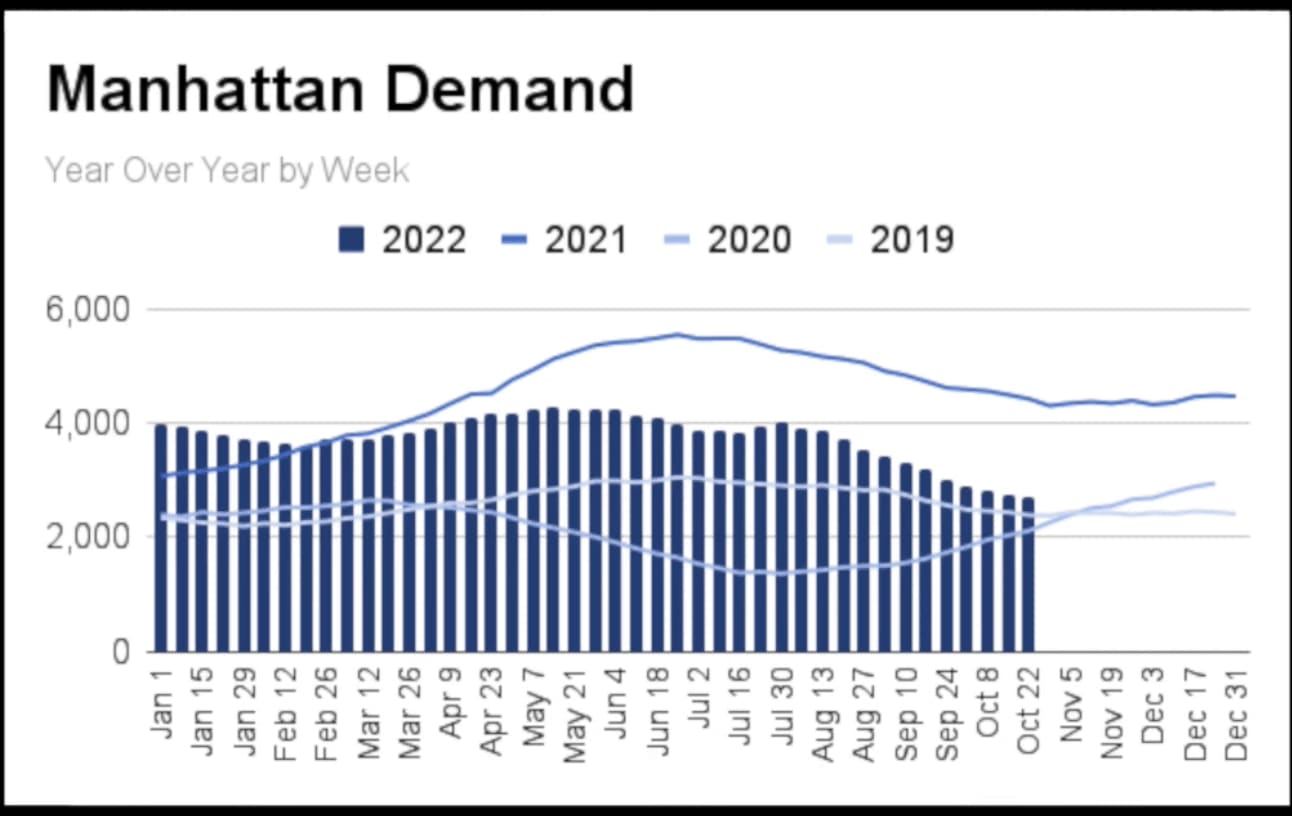 Buyers in the market are looking for value more than anything, and those values change with the times. Since buyers have more leverage in the market right now, they are more likely to hold out until they find what they really want. Buyers compare apartments and want to know where they can have more space with utility for the right price. They might ask themselves if the extra 300 square feet in a particular apartment brings any additional functionality. Does it enable them to add an extra room, closet, or office nook. Will this additional coast for a new build be worth more in the long run? How do the taxes compare to other properties? What is the cost of cary relative to other properties, or a rental? Buyers have these questions swirling through their minds as they are looking, and they won't buy unless they get what they want. Its my job as a broker to know how to position each of my listings so that we earn the buyers confidence. Buyers tastes, needs, and psychology change, and so does the messaging, and marketing that we do at MEIER.


If you want to discuss this and any other news from this week further, I am always available to talk about real estate and how you can do the most with your property if you're a seller, and how to find the property that is right for you if you are a buyer. Feel free to reach out.

If you want to receive these updates weekly, please let us know so that you never miss what's going on in the New York City real estate market.
Have a great week!