Weekly Market Update 01.17.2023
As the year 2023 starts gaining momentum, we've seen some increased activity in the market coming out of the holiday season. Let's look at market developments from the past week.
Supply remains low and flat, and demand keeps pace.
New developments are slow, but deals in the luxury market segment are rising.
Layoffs in some sectors of the economy are being balanced by growth in others.
Supply Remains Low And Flat

The number of properties on the market is still low, but we are still at the beginning of the active listing season. The pace of decline has slowed down and is not likely to go down much further. As of January 12, there were 5839 active listings which puts us in line with where supply levels were during the same week in 2022. Sellers aren't rushing to list their homes just yet.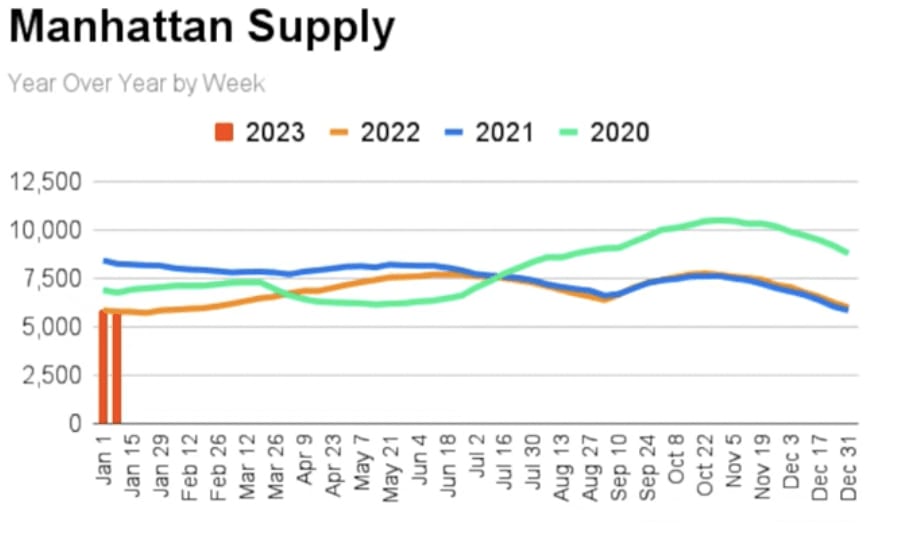 Demand Keeping Pace
Of the 5839 properties on the market, 2256 were pending sale, giving us a pending-to-active ratio of 0.39. A pending-to-active ratio of 0.60 is considered a sellers' market so we are definitely in buyers' market territory. However, with limited inventory, buyers' aren't enjoying any benefits from this status! Pending sales, and the pending-to-active ratio, are likely to continue falling as pending sales today reflect the level of supply for the past several months. Until supply starts picking up we're likely to continue seeing this trend.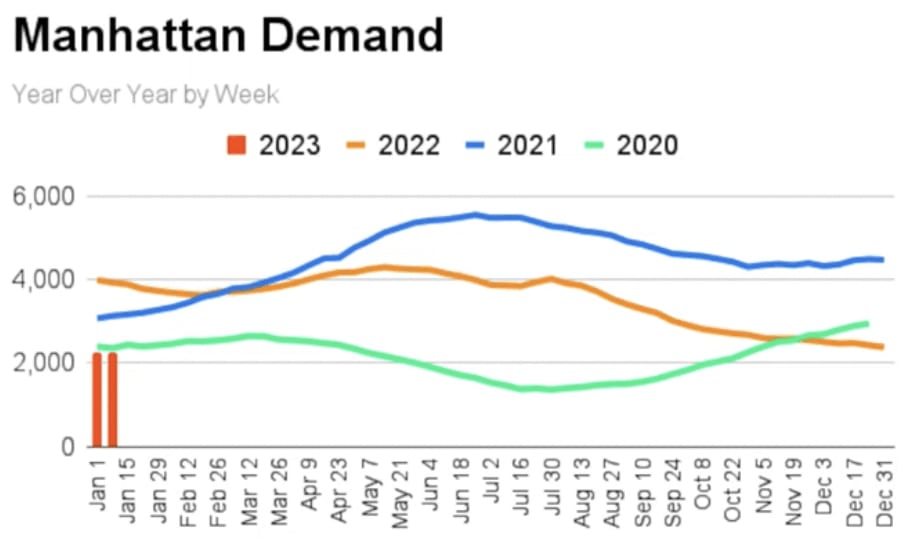 The Week That Was

To guess where the market might be heading, let's look at developments from the past week. Another 244 properties were listed which is an increase from the previous week but still lower than in previous years.

At the same time, there are no big discounts to be had. The spread between the listing price and the final ask was only 4.5% which is lower than in previous weeks. If properties are listed at an accurate price, they are likely to sell quickly and close to asking.

With market information like this, this might be a unique moment for sellers to jump in right before we enter the prime listing season and everyone else starts coming to the market.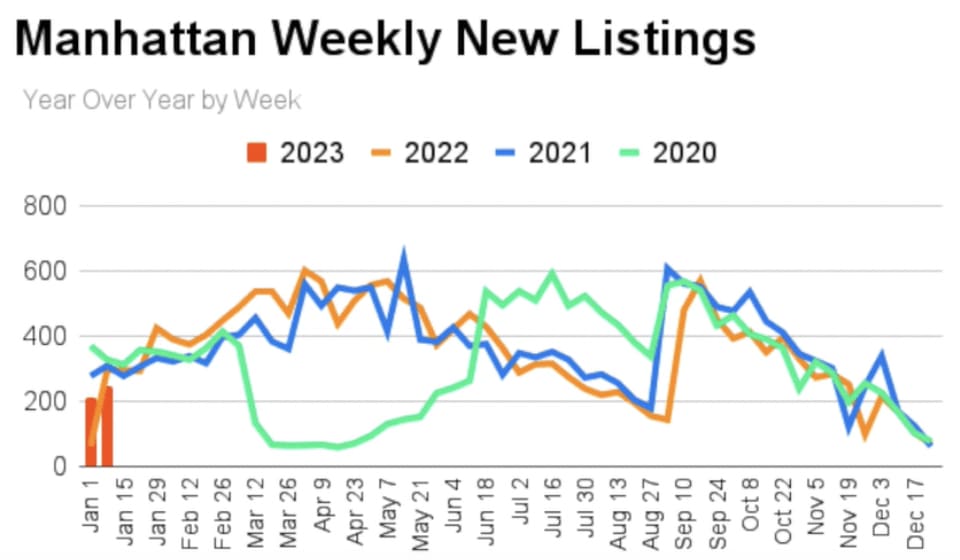 Open House Traffic

Another indicator of buyer activity is attendance at open houses. Typical for this time of year, average attendance at open houses is increasing. This past weekend, the average attendance was up to 2.85 parties per open house. Attendance varies by neighborhood, and open houses are just one marketing strategy used to sell a property. Reach out to me if you want a customized marketing strategy for your property!

New Developments

The number of sponsor contracts has been slipping, and at 34 contracts this past week, we're at the lowest number since Thanksgiving last year and far below a pre-pandemic benchmark of 53 contracts. Nevertheless, the average price and PPSF are marginally up, and less market activity is not translating to lower prices.
The majority of deals were in Manhattan (20 of 34) with Brooklyn and Queens trailing behind. The most active building in Manhattan was 300 West 30 Street where 5 units went under contract. On the other hand, the number of new development deals being signed in the luxury market segment ($4m and above) is holding up to pre-pandemic levels.

Luxury Segment

Statistics in the second week of January show 18 contracts signed in the $4 million and above segment of the market, this is 3 more than last week. In this market segment, the average discount from the original ask to the last asking price was around 6%.
The biggest deal of the week in the luxury segment was in Tribeca in lower Manhattan. This triplex condo at 55 Leonard Street has been on and off the market since April 2021 and went under contract for just under $12m. It has a total of 5,108 sqf with a 575 sqf terrace out back with exquisite finishes and woodwork.
Economic News

The past week saw media reports of a growing number of layoffs in the financial sector. Since this is an important sector in New York, you might have fears about the impact on the real estate market in the City. However, it is not all doom and gloom. Growth sectors include the climate transition sector, for example, companies making rechargeable batteries for different purposes, and also the industrial sector which is seeing renewed activity as the US tries to lessen its reliance on Chinese imports.

Closing Remarks

Regardless of the ups and downs in different industries, my years of experience in real estate have taught me that finding and bringing together buyers and sellers is not about having perfect market conditions or even luck. Success comes from systematic marketing and networking, consistent follow-up, and customer service. Let me help you with your property needs.