Hey Everyone,
A lot has happened in the market this week from the crash of the cryptocurrency exchange FXT to the stock market rebound. Let's see how the Real Estate Market in NYC navigated through the week! 
The CPI (Consumer Price Index) is showing good news for consumers.

The Feds' attempt to slow down the economy is beginning to bear fruit 

Sellers are migrating to the sidelines while buyers are finding fewer options as they search for deals in New York City
Let's dive in deeper.
The Market Is On The Rise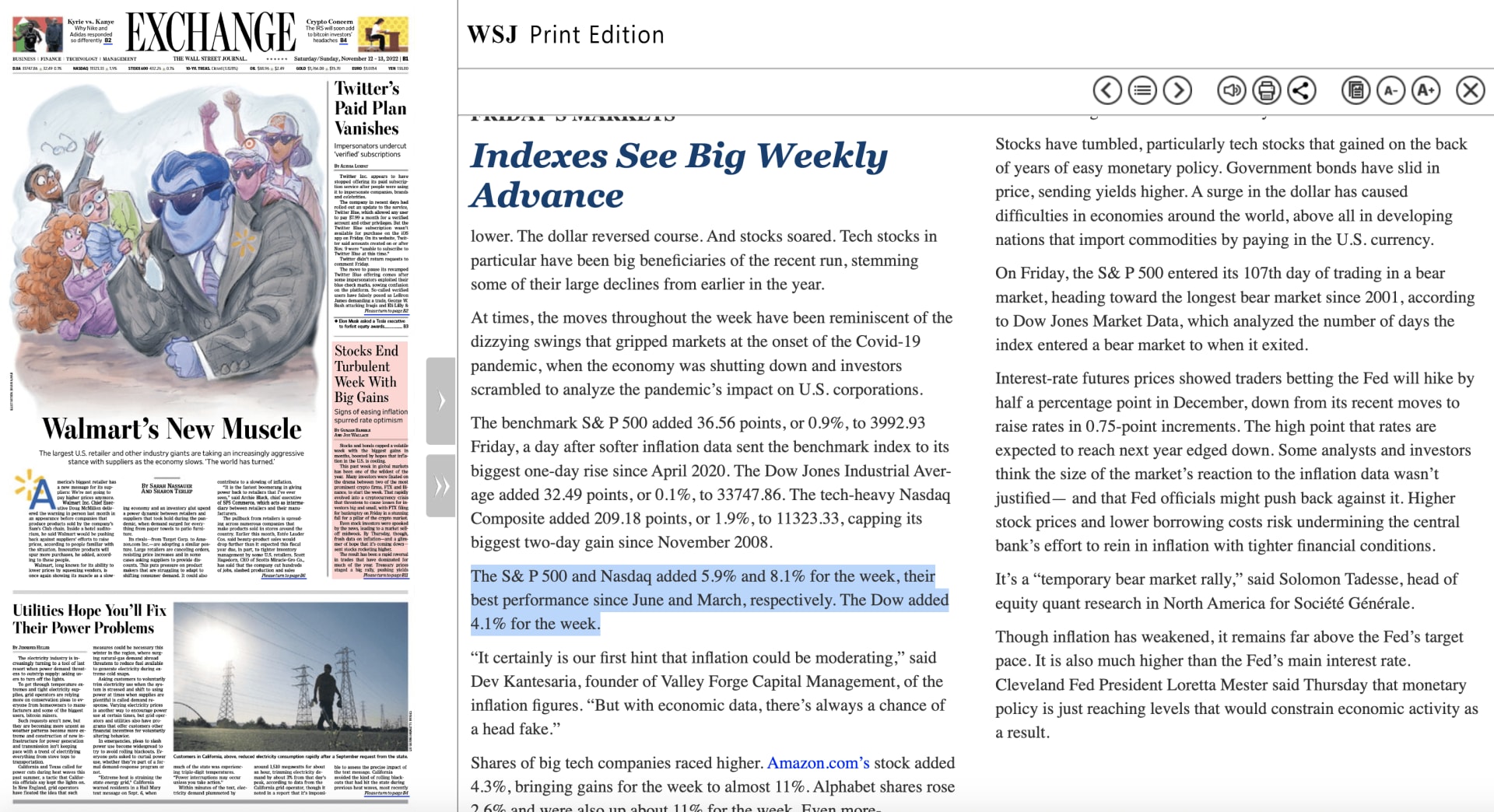 The stock market gave us some of the largest day gains in months this past week! ( S&P 500, Nasdaq, and Dow advanced 5.9%, 8.1%, and 4.1%.). The rally came about after last week's CPI numbers showed that prices are going down on a relative month-to-month basis.  The Consumer Price Index (CPI) is a measure of the average change over time in the prices paid by urban consumers for a market basket of consumer goods and services. (https://www.bls.gov/cpi/)
With inflation on the rise this past year, items in the supermarket are definitely more expensive than they were last year, but in the past month, the increase in prices have started to drop relative to where they were a year prior. The market was happy to see this abatement in price growth.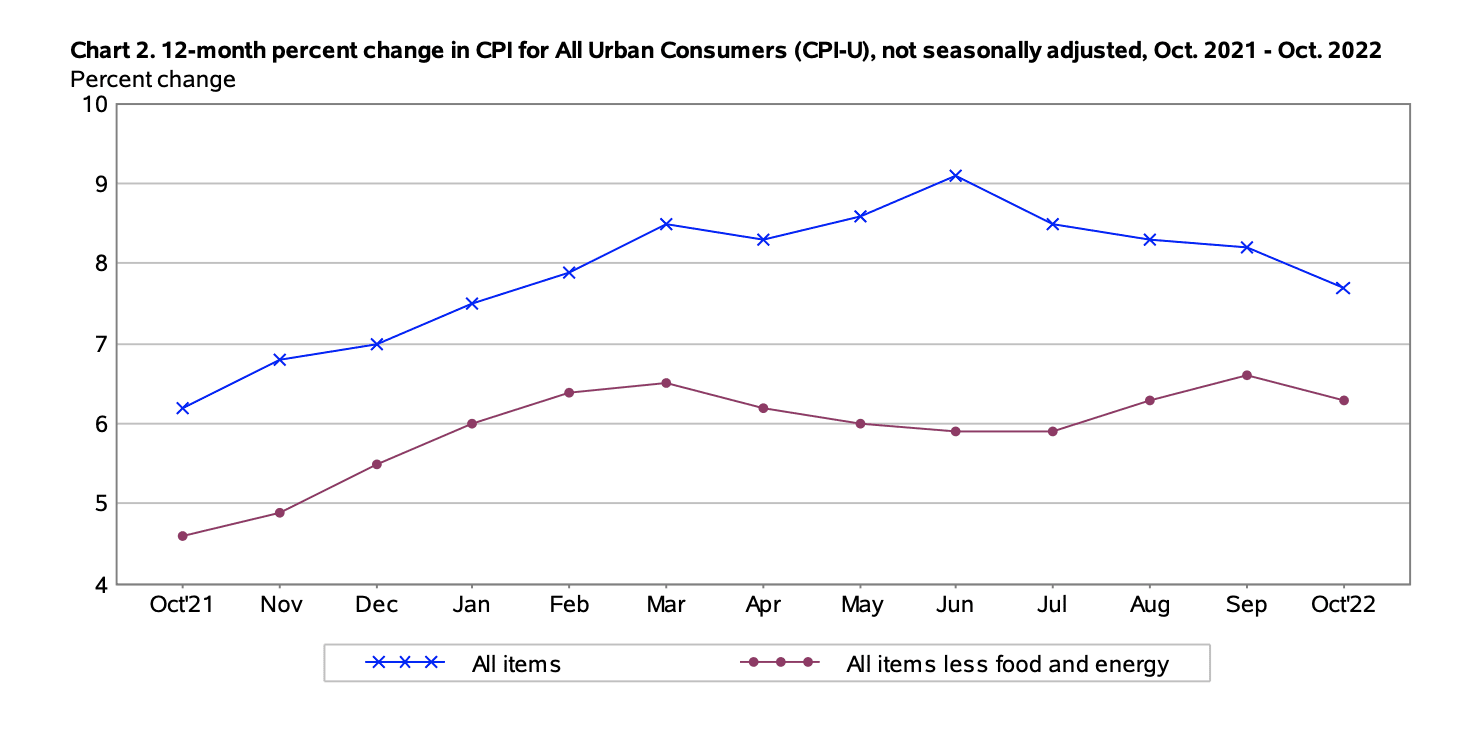 How did we get here?  Inflation is hurting people's wallets and the Federal government believes that if the economy slows, so will price growth. (If fewer people want to buy a car, then dealers will have to sell the cars for less to drive up demand.) The Fed raised the federal funds rate in order to accomplish this. The CPI index seems to be saying that inflation is beginning to moderate. Therefore, if this trend continues we can hope the Fed will lower the Federal Funds Rate, putting some more fuel back into the economy and resulting in a decrease in mortgage rates.
NYC Supply & Demand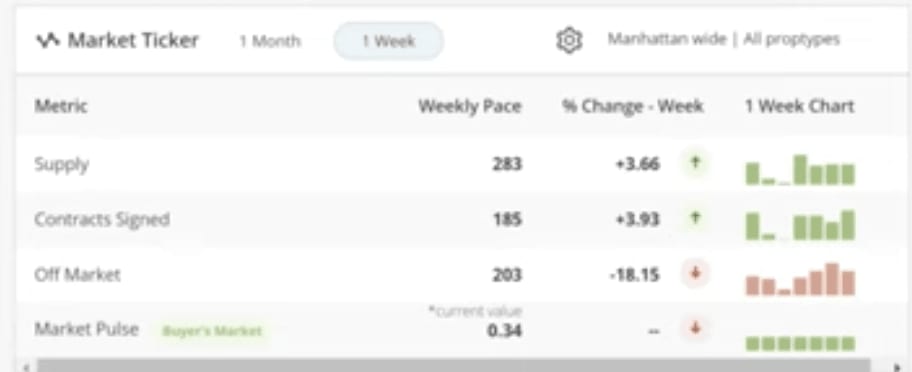 You will see from this chart that there were 185 contracts that were signed this past week in New York City. That's almost a 4% increase from the previous week. That brings the total number of contracts signed this past month to 821. That's a little bit below the 900 that we like to see at this time of year, but sales are on the rise, which is positive news for the New York real estate market.
While looking at supply, we see that 283 properties came to the market which is a 3.66% increase from last week. More properties were listed this past week, than the week prior. We continue to maintain a historical seasonal trend for this time of year.  However, we actually have a total of 20% fewer properties on the market for sale than we did in October. Sellers are not running fearfully to list their properties for sale, while many have taken their properties off the market altogether.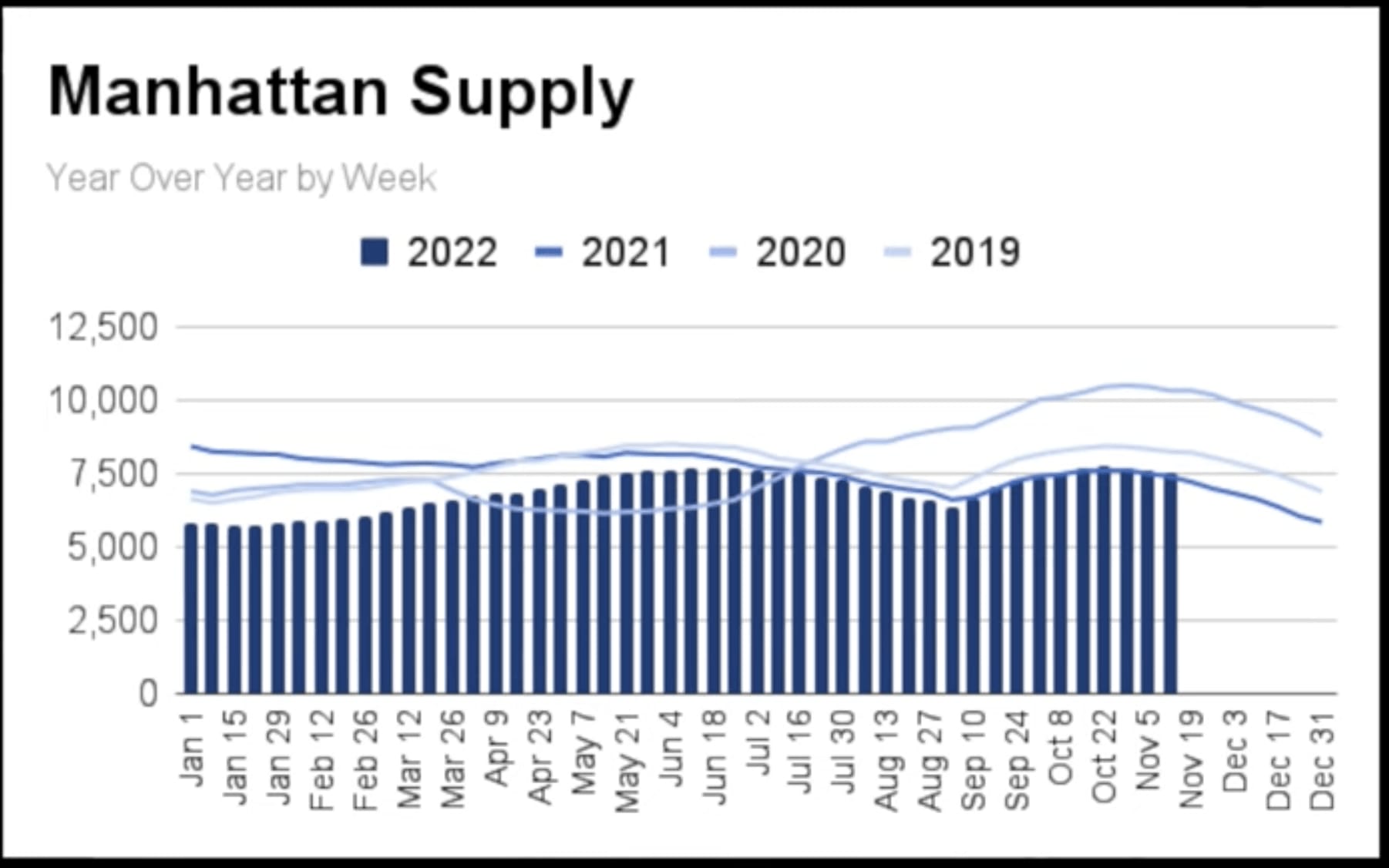 If you are selling your property it is important to not panic, but instead, analyze and calculate your holding and opportunity costs relative to your opinion on the future of the market. Remember, there that 185 of the listed properties went into contract just this past week.  Do you want to be one of them? If you would like my professional advice based on my 18 years of experience, please schedule a call with me! 
If you are looking to purchase, realize you can't time or predict the bottom of the market. I urge you to be wary of thinking the market is going to drop considerably more being that sellers are not panicking. There is positive news creeping out which should lead to a reduction in rates at some point. When rates change, the stock market rises, sellers get confident quickly and the market often bounces back fast and strong!  When this happens it might be too late to get that terrific apartment at a price you find valuable.
The Bottom Line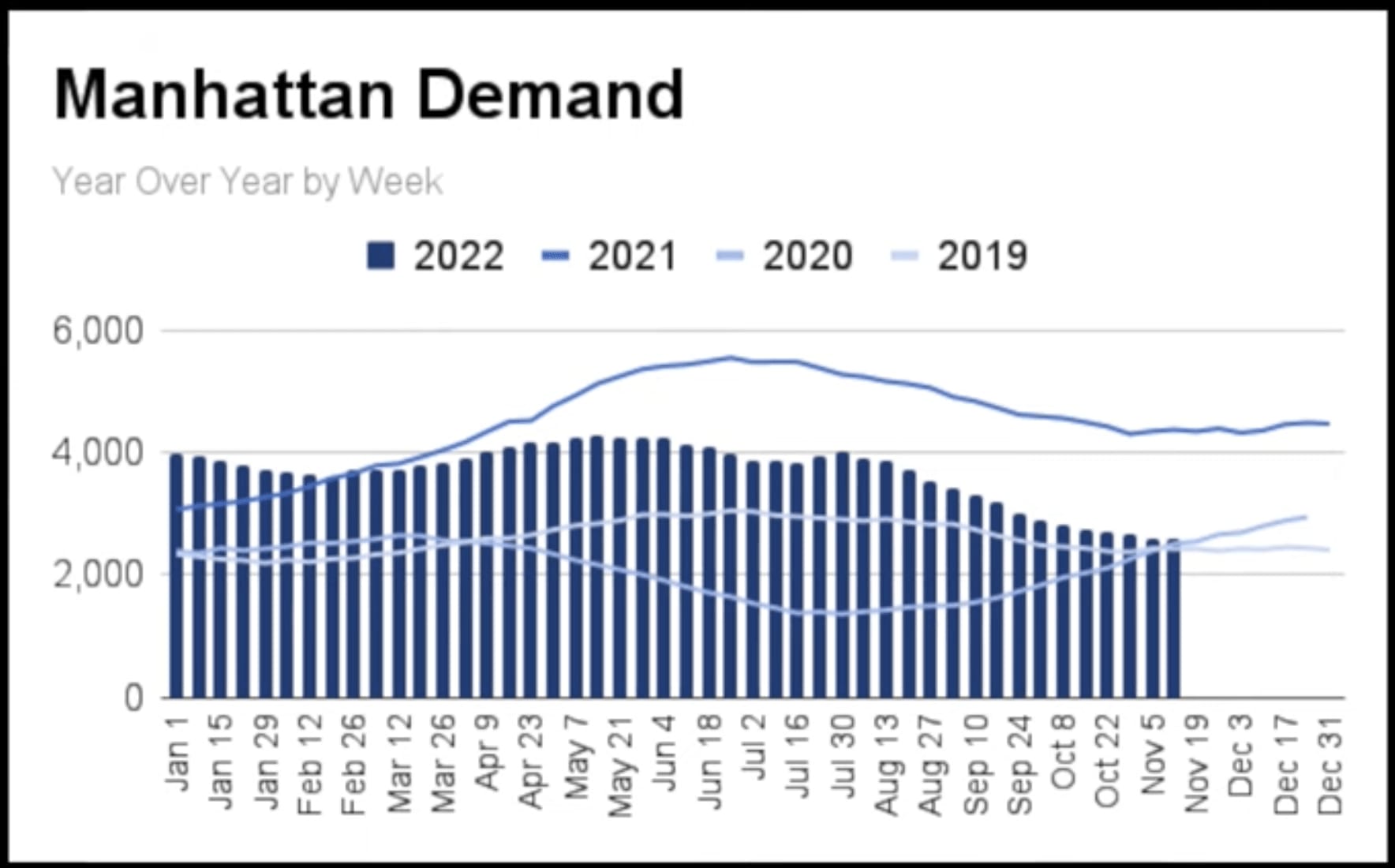 Everything comes down to patience and knowing when it is the best time for you to make your move. If you're a buyer and you want to know which great properties are out there and how to find the home of your dreams, contact me. If you're a seller and you are looking to sell your property for the best price, contact me. 
I am always happy to show you how the market and the news intersect and how that affects your property and the New York City market. If you know anyone that wants to learn more about the real estate market and receive these updates, let me know. If you have any questions that you would like me to address in next week's update, tell me, and I will answer them. I am on the ground every day showing properties, and I am happy to share with you what I am currently learning, as well as the knowledge I have gained in my 18+ years of experience. 
Thank you so much, I can't wait to see what next week has in store. 
Until next week,
Thank You.